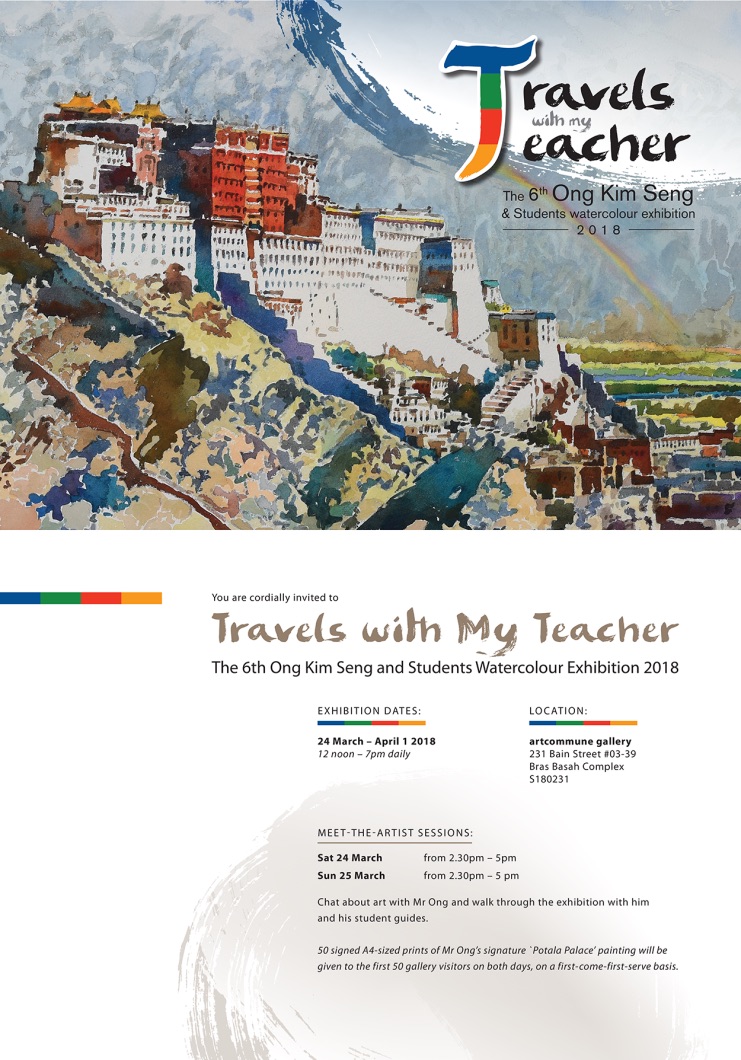 Travels with my Teacher
Come and enjoy the works of 48 artists and their Master …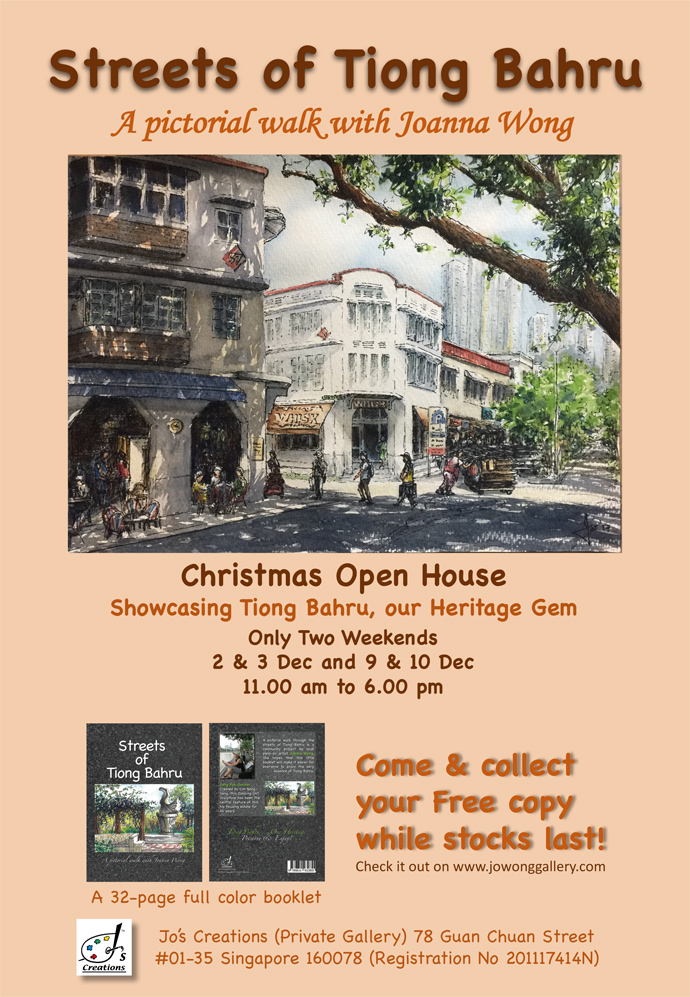 Christmas Open House
Showcasing Tiong Bahru, our Heritage Gem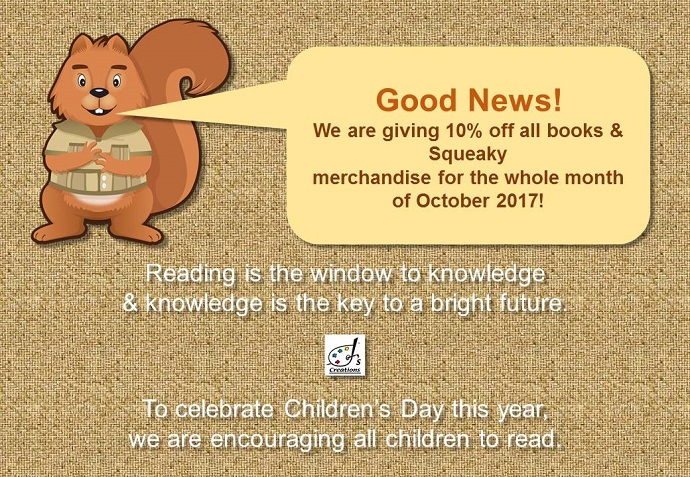 Children's Day Special
We are giving 10% off all books & Squeaky merchandise for the whole month of October 2017!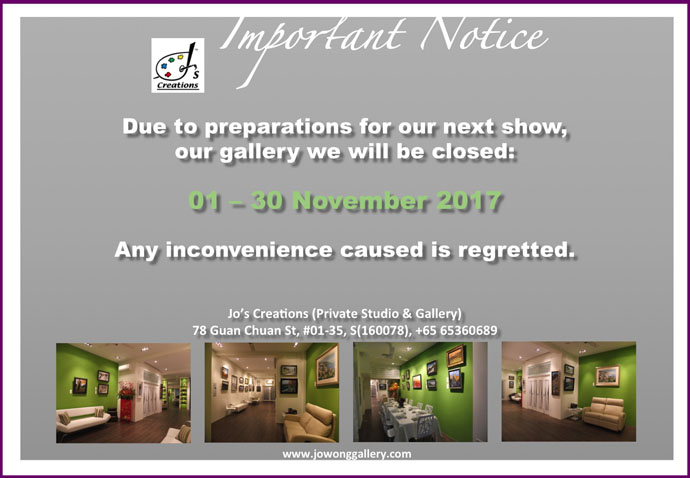 Jo's Creations
Due to preparations for our next show, our gallery will be closed from 1 - 30 November 2017. Any inconvenience caused is regretted.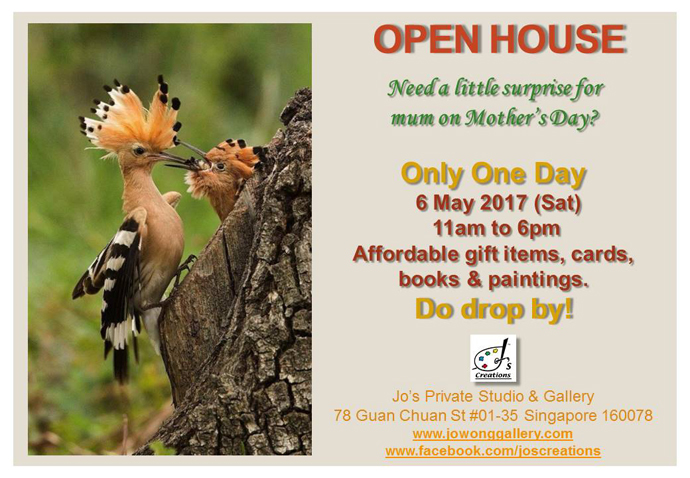 Mother's Day Open House
Affordable gift items, cards, books and paintings.